Vehicle Service and Auto Repair in South Point, OH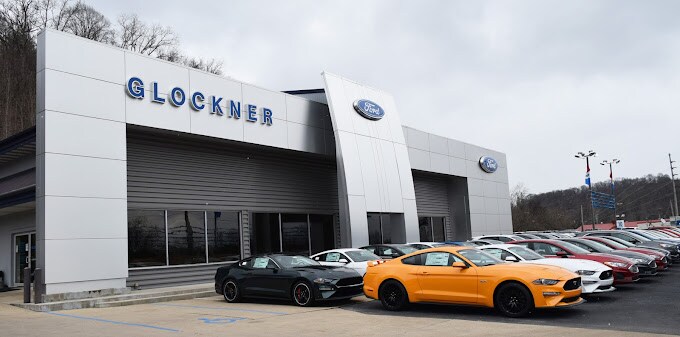 Are you looking for a reliable place to bring your Ford car, truck, or SUV for service? Look no further than Glockner South Point Ford. With years of experience servicing all types of vehicles, Glockner South Point Ford is known to be one of the best places to go regarding vehicle maintenance and repair.
Complete Auto Care
Our vehicle service in South Point, Ohio, provides everything our customers need to ensure their vehicle runs optimally for years to come. From a simple oil change to more complex transmission work, our technicians have industry experience that you can count on. We keep our customers' safety in mind as we provide quality service.
OEM Parts And Service Coupons
Glockner South Point Ford in South Point, OH, offers a variety of OEM parts and service coupons to keep your vehicle running smoothly. From oil changes to brakes and suspension work, you can find discounts for any maintenance or repair job. Our certified technicians are experts in all aspects of automotive care and will treat your vehicle as if it were their own.
Whether you're looking for replacement parts or help diagnose a problem, our staff can provide the services needed to ensure your car runs optimally. We also offer inspections so that we can identify any potential problems early. Our technicians always use OEM parts for repairs so that you know you're getting the best possible quality.
We Buy Cars Too
Do you have a vehicle you're interested in selling? Our dealership buys used cars! You can get a cash offer in only 15 minutes. It's our privilege to help residents near South Point get the most value from their cars. Call us today or get a KBB cash offer directly on our website.
If you're looking for a trustworthy and reliable place to service your vehicle, please consider Glockner South Point Ford. Contact us today or complete a request online, and we'll take care of the rest. We look forward to seeing you here for an excellent experience.
Hours
Monday

9am-7pm

Tuesday

9am-7pm

Wednesday

9am-7pm

Thursday

9am-7pm

Friday

9am-6pm

Saturday

9am-5pm

Sunday

Closed